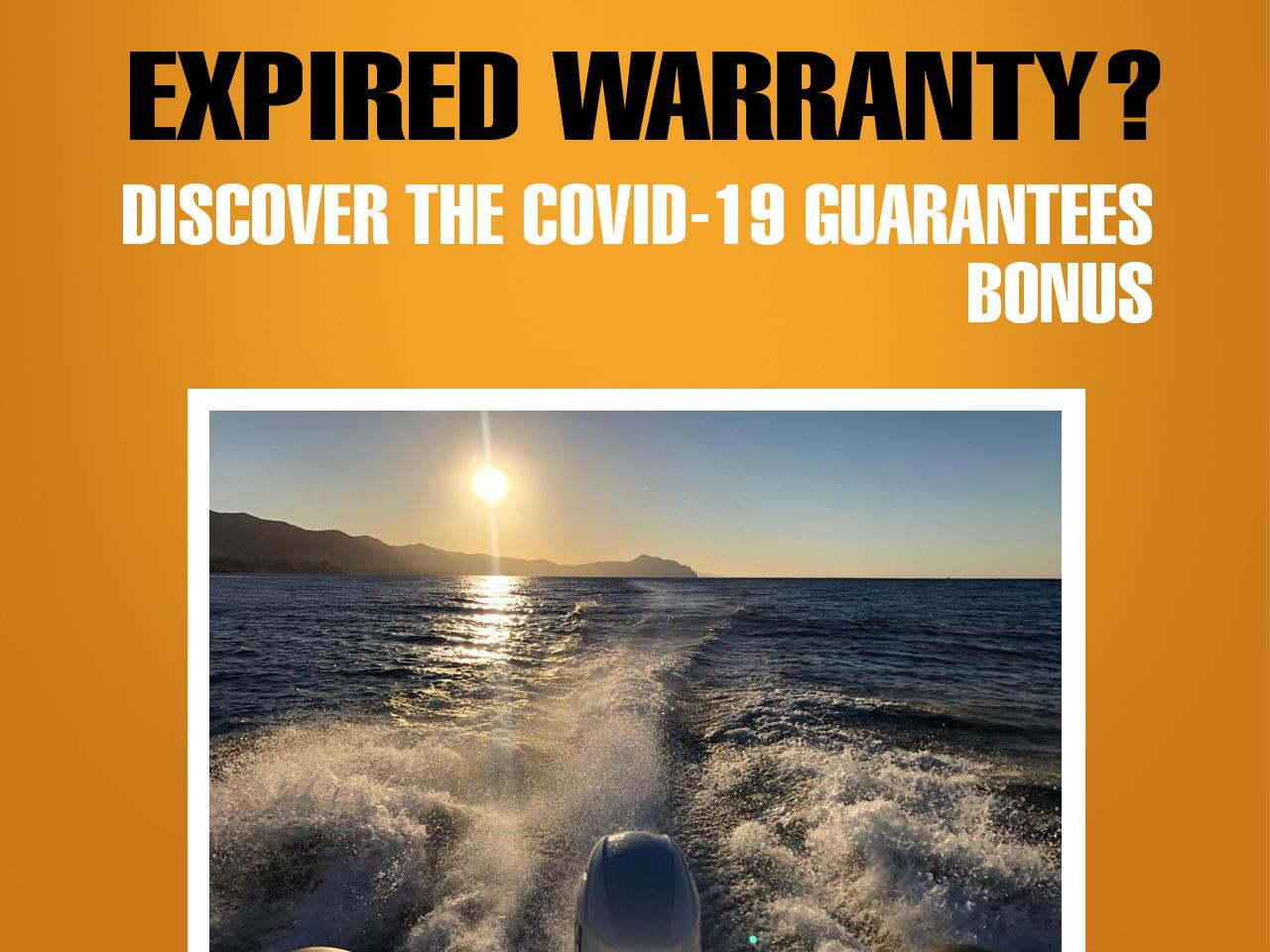 8 May 2020
THE COVID-19 GUARANTEES BONUS
It's time to re-start and slowly we all will.
After these months of lockdown, we can take care of our engines and boats and to do it great we thought we'd offer you a gift: the guarantee bonus!
Did your maintenance period expire?
No problem. We give you the possibility to postpone the maintenance of your engine without compromising the validity of the warranty. You have time until the end of July to do so!
Your warranty expired?
Don't worry, for guarantees expired from March, there will be an extension until the end of July!
For more information contact your trusted dealer!